Milan is one of the major financial and business centres of the world.
The city is the seat of the Italian Stock Exchange (the Borsa Italiana)"Piazza Affari" and its hinterland is an avant-garde industrial area. Milan was included in a list of ten "Alpha world cities" by Peter J. Taylor and Robert E. Lang of the Brookings Institution in the economic report "U.S. Cities in the 'World City Network'" (Key Findings, Full ReportPDF (940 KiB)).
Milan is also well known as the seat of the Alfa Romeo motorcar company, for its silk production, and as one of the world's capitals for fashion and a world leader for design.
Milan also provides directional functions for the whole of Lombardy, as its industrial base has been externalized throughout the region in the 1960s-70s.
FieraMilano, the city's Exhibition Centre and Trade Fair complex, is notable. The original fairground, known as "FieraMilanoCity", is slated for redevelopment. The new fairground, in the north-western suburb of Rho, opened in April 2005, making the Fiera Milano the largest trade fair complex in the world.
Milan of the future
At present, Milan is experiencing a significant architectural and urban design renaissance. Many new construction projects are under way with the aim of rehabilitating disused, peripheral industrial areas, including entire quarters. Examples of these projects include: the addition to the Teatro alla Scala; the CityLife project in the old "fiera" site; the European Library; the new quarter Santa Giulia; and the Porta Nuova project in the Garibaldi-Republica zone. Famous architects are involved in the construction of this "new" Milan, such as Renzo Piano, Norman Foster, Zaha Hadid, Massimiliano Fuksas and Daniel Libeskind. These major works will give Milan a new skyline no longer dominated by the Duomo and the Pirelli Tower.
This urban rebirth is further fostered by the bid to host Expo 2015.
Source: Wikipedia, the free encyclopedia.
Milan, Italy's Brera district:
_______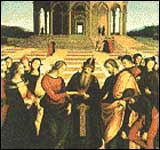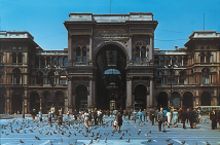 Hugo Boss AG shares
' acquisition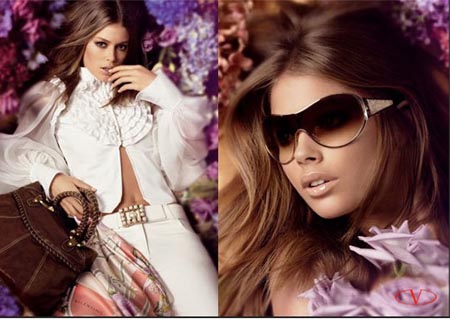 The Board of Directors of Valentino Fashion Group S.p.A., held today in Milan, has resolved to acquire from Red & Black ordinary shares, or 4.72% of the share capital and 9.26% of the voting rights. These shares correspond to the entire amount tendered in the voluntary takeover Offer promoted by Red & Black Lux S.à r.l. on Hugo Boss AG shares.
The consideration of the transaction was determined after the examination of the Internal Audit and Corporate Governance Committee and taking into account the fairness opinion expressed by the financial Advisor "Rothschild S.p.A.", in €48.33 for each ordinary share and €43.45 for each preference share, for a total amount equal to €659.4 million.
The amounts correspond to those paid by Red & Black Lux S.àr.l. for the tender Offer launched on Hugo Boss AG. Valentino Fashion Group S.p.A. will finance the acquisition by means of credit lines granted by the banks financing the whole operation.
In order to simplify the Corporate chart and gather in one company all the shares held in the German company, the shares to be acquired will be successively contributed by Valentino Fashion Group S.p.A. to the subsidiary V.F.G. International N.V., with a rational increase of €659.4 million of the share premium reserve of the contributing company.
At the closing of the operation, V.F.G. International N.V. will globally hold no. 31,563,471 ordinary shares, equal to 44.83% of the share capital and 88.02% of the voting rights, and no. 19,092,841 preference shares, equal to 27.12% of the share capital.
The impact of the transaction on the Group consolidated financial statements will result in an increase of the net financial debt by €659.4 million and a decrease of the minority interest net equity, determined with reference to the Hugo Boss net equity as at 30 September 2007, and in an excess cost which will be allocated at the end of the current fiscal year.
******
www.valentinofashiongroup.com
For futher information: Investor Relations Tel. 02/62491442 e-mail: investor.relations@valentino.com
Starwood Hotels & Resorts, Worldwide Inc. Locating in Milan.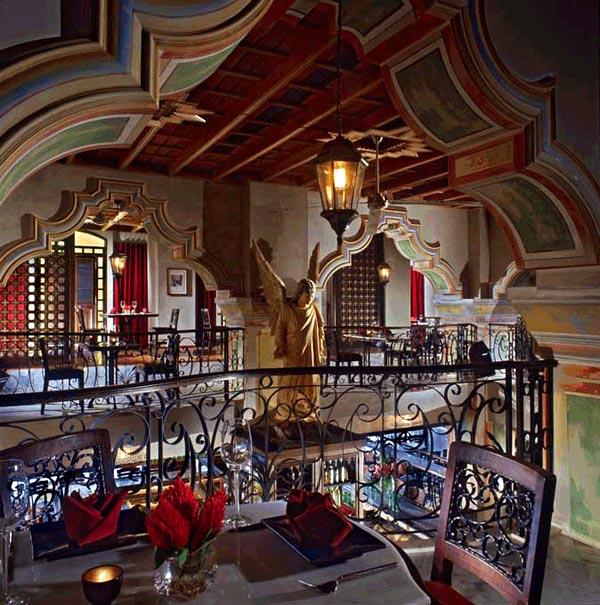 Starwood Hotels & Resorts, Worldwide Inc. (NYSE:HOT) today announced plans with Statuto Group to open a W Hotel in Milan, in a deal representing another significant milestone in W Hotels' aggressive global expansion. Scheduled to convert in December 2008, W Milan will be the first W Hotel in Italy, bringing the brand's signature style and sophistication to the world's fashion and design capital.
W Milan will be located in the heart of the Brera district, a former artists' enclave and now one of Milan's most energetic cultural centers. Guests will enjoy close proximity to Milan's famed restaurants, art galleries, retail shops and cafes crowding the narrow pedestrian streets surrounding the hotel, which will occupy a converted mid-20th century building, notable for its iconic character.
"As one of the global capitals of design and fashion, Milan is a perfect fit for the W brand," said Ross Klein, President of Starwood's Luxury Brands Group. "W Milan will mark a major step in our brand's global expansion, pairing two style icons in the heart of one of the world's most beloved destinations."
W Milan is a highly anticipated addition to the brand's seven recently announced hotels in Europe, Africa and the Middle East in key destinations, including Barcelona, Athens, St. Petersburg, Istanbul, Dubai and Doha.
"We are thrilled to introduce the W brand to Italy, providing our cosmopolitan guests with an insider escape in the cultural center of one of Europe's most exciting cities," said Roeland Vos, President of Starwood Hotels and Resorts, Europe, Africa & Middle East. "Milan's blend of commerce, cultural treasures, and world-class shopping make it a perfect choice for W's continued worldwide expansion."
The hotel's 76 rooms will include eight W suites and one Extreme Wow Suite. W Milan will also feature a signature restaurant, a destination rooftop bar, the W Living Room, and a spa and fitness center. A highlight of the hotel's guest rooms will be W signature beds, featuring 350 thread-count Egyptian cotton sheets. Guests can also indulge themselves by using the Whatever/Whenever service, the hotel's 24-hour concierge that can provide whatever guests want -- from a pair of running shoes to private jet service -- whenever they want it.
"We are very proud to provide the city of Milan with a unique opportunity to combine business, fashion, elegance and pleasure," said Giuseppe Statuto, Chairman of Statuto Group. "Moreover, the new W project will solidify Statuto Group's reputation as a leading developer of luxury hotels."
In a city that weaves together European charm with modern influences, Milan is Italy's transportation center, boasting a high-speed rail link and a superior subway system. The city's two international airports are both less than an hour from W Milan.
Malaysian batik made in Milan.
THROUGHOUT the years, perspiration and lots of hard money have gone into efforts to make Malaysian batik accepted internationally. While intentions have been noble, the lack of inspiration or proper execution have often hampered its progress.
And it appears that the mindset has not changed very much in the design of batik – dramatic pieces that are over-the-top, or colourful messes are still being churned out.
Bronze moment: Multi-toned goddess dress with intricate badeau at the waist.
*****************************
However, it would seem that the batik that fulfils the criteria for global success has finally surfaced, thanks to Datin Noor Fatimah Ishak – owner, designer and managing director of Deanoor International (M) Sdn Bhd.
The endorsements have been many but her latest showing at the recently concluded Miami Fashion Week last month was proof that our traditional fabric can indeed go places.
If the name doesn't ring a bell, it's because the local market has never been Noor Fatimah's main focus.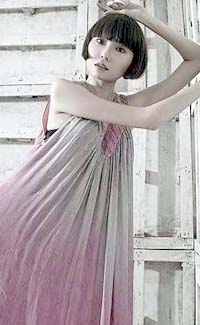 Purple mystique: Sleeveless kaftan with intricate trimmings.
**************************
"I started out locally in 1998 and fine-tuned my batik designs to prepare for my foray into the overseas market. Then, I was already thinking of making my designs work in the international market. I've never sought publi­city locally nor given an interview to the local press before. You are the first," pronounces Noor Fatimah at her showroom in Kuala Lumpur soon after her return from Miami.
The spacious exhibition area is tastefully decorated to highlight the various collections and products she has created, including batik on accessories like shoes and handbags, and jewellery.
Before you start picking up the phone to ask for directions, the shop is not open to the public. The only ones allowed in are foreign trade buyers. Her main "local" clientele are the members of the Brunei Royal family!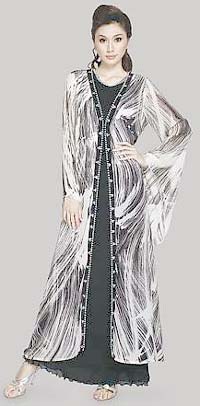 Elegant: Contemporary design, well suited to local and Middle-Eastern tastes.
************************
A large part of the business is conducted in Milan, Italy, where she has a showroom and an agent. More importantly, the only fabric that she uses is Italian silk; she has made arrangements to have her prints produced there.
"I am not into retail. I concentrate on the designs, what I call 'master pieces' (the master print) and show them off to the fashion houses. I also have private showings with static models dressed in clothes done in master pieces for the buyers and the fashion houses in Milan. If they place orders with me, I get local batik craftsman to come up with the hand-crafted batik fabric," explains Noor Fatimah, who was born in Kedah.
She adds that they sometimes order the designs in various colours and inform her about the colour trends for a particular season. She emphasises that all her designs only cater for the spring season.
The big fashion houses are certainly enamoured of her "master pieces", with a number of Italian-based houses signing up for her batik. Due to contractual obligations, their names cannot be revealed, save for Mariella Burani. Another famous designer also indirectly credited Noor Fatimah's prints in the press release of one of his collections.
"I've always thought that if a design and print is strong enough, it makes the clothes, even if it's a simple dress," says Noor Fatimah.
This savvy businesswoman also varies her designs to cater to the region. She has different collections for Europe, the Middle East and the United States.
"The Europeans like lots of black and white; for the States, it's usually very colourful while the Middle East market likes lots of detailing."
She already has a showroom and an agent in Dubai, in the United Arab Emirates. A few days before the Miami show, she was in the city as part of a select Malaysian designer showcase organised by the Malaysia External Trade Development Corporation (Matrade). If you look past the batik prints, you would say her collection of clothes on display could also pass for the international market.
"I've received quite a lot of enquiries and compliments for the clothes. They probably look good because I designed them for someone like me, for real women. When Isetan approached me a few years back to have my collection in their store, I was quite reluctant. But they were very persistent, so I agreed, on the condition that I only supplied the clothes and they took care of the sales.
"Matrade is encouraging me to set up boutiques because I have already established my brand overseas," says Noor Fatimah. "Maybe in a few years' time, I will consider it."
She's also exploring the possibility of venturing into the Japanese market by coming up with designs for the kimono; there's a striking design displayed in her showroom. This shows that stylised batik prints can translate well into kimonos, if done right. She also did one for the Miami show – a simple, contemporary piece to be worn at the beach or the pool side. That proved a hit.
Noor Fatimah's favourite is the butterfly, and a stylised version of it is used in her company logo. She explains that she has always found the colours and patterns of the butterfly to be captivating and inspirational.
"I'm inspired by my travels, everything I see and by nature, too," she adds.
The youthful-looking Noor Fatimah, who is married to a high-ranking officer in the Malaysian Armed Forces, laughed when asked if her children missed her as she often travelled overseas.
"My children are all grown up. My daughter is 20 while my son is 17. I had my first child after 11 years of marriage. I'm blessed to have a wonderful, caring and understanding husband," beams Noor Fatimah, showing off glossy photographs of her family.
More plaudits seem to be heading her way as she has been invited to show her designs at the upcoming Mercedes Benz Fashion Weeks for spring in Miami and New York. And, if things work out, a role in a major competition, too.
Remember, you read it first in these pages.
Source: Thu, Apr 09, 2009 -Press Releases and The Star/Asia News Network - Malaysian batik made in Milan - by S.S Yoga
Valentino leaves ready-to-wear in style
Reuters | Thursday, 4 October 2007

Designer to the stars, Italy's Valentino unveiled glamorous gowns fit for any young starlet in his last ready-to-wear show before retiring after 45 years.
Models in bright cocktail dresses and long gowns in his signature red, or with polka dots and ruffles, glided down a mirrored catwalk before twirling in front of the cameras.
Party music accompanied the show, with the models dancing at the end and guests rising for the obligatory standing ovation.
One of the undisputed kings of fashion, Valentino will retire in January after a final haute couture show and hand the reins to relatively unknown designer Alessandra Facchinetti.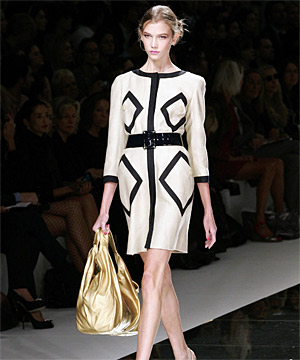 "This is the one before the last and I want to do my best, and why not?," the 75-year-old Valentino said on Wednesday.
"I am full of joy and a little emotional of course, and I am very strong because as I told you ... I leave the room, but the room is still full."
His departure follows the sale of his Valentino Fashion Group to the European private equity group Permira, which industry insiders have said want a younger, more innovative designer to help it expand to new markets.
Anna Piaggi of Italian Vogue thought it was time for a change, saying Valentino had lost the plot.
"It's boring," she said after the show. "It's not good, it's not modern. Why do we constantly say it's beautiful? Why?"
RED CARPET
Valentino's signature scarlet evening gowns have long made him a hit for red carpet events, where he has dressed famous names like Jacqueline Kennedy Onassis, Audrey Hepburn and Julia Roberts. His conservative style still attracts many fans.
"It's very definitely the end of an era. Valentino is irreplaceable," said Hilary Alexander, fashion director at the Daily Telegraph.
"He understands his customers, he has a respect for women and a lifelong appreciation of beauty."
Valentino is widely ranked alongside Giorgio Armani and Karl Lagerfeld as the last of the great designers from an era before fashion became a global, highly commercial industry run as much by accountants and marketing executives as the couturiers.
"We were a bit disappointed. We thought he might carry on a bit longer," said Ken Downing, fashion director at upmarket U.S. store Neiman Marcus.
Lagerfeld said he also regretted his competitor's departure.
"I'm not very happy," he said after his own show on Wednesday. "He's on top form, he should continue."
Lagerfeld presented a youthful collection for his own label, which took inspiration from the 1980s. Models paraded on a rainbow-striped runway in short ruffled skirts or trousers made of black see-through tulle.
Lagerfeld, who also designs for Chanel, edits books and who is approaching 70, said he had no intention of slowing down.
"The number of contracts I have, I'm like a man with a death sentence," he said.
Stahl opens Design Studio in Milan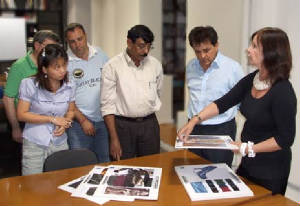 Stahl has recently opened a design studio in Milan, Italy. This forms the centre for a newly formed Fashion Group comprising Stahl's Fashion Consultant, Rini van Vonderen; John Schoemans, Fashion Coordinator at Stahl Holland, Waalwijk; and Peter Jessop, Team Leader and also based in Waalwijk.
The Fashion Group has been created to provide advance information on colours, textures and innovative effects that will influence all market segments of the worldwide leather industry in the future. Since colour forecast information is generally available up to three years in advance of high street fashion demands and is relatively easy to predict, Stahl prefers to predict the more important changes and to show how these will influence all types of articles made from leather. The recent distribution to customers of the first "Trend Book" shows many good illustrations of how new leather surfaces may be converted into fashionable designs in footwear, leathergoods and other high fashion articles.
Within the group, the Fashion Consultant develops the concept stage for a particular fashion season in which a variety of both leather and textile swatches are combined with other materials to form the basis of ideas for new product development and production of commercially attractive and fashionable leathers. The role of the Fashion Coordinator to transfer these ideas into surface textures in the right combination of colours for making a saleable piece of leather that will fulfil the demands of fashionable apparel and interior designs during the relevant season.
Customers who have already visited the Milan Design Studio following its formation have been impressed with the fashion presentations both in the "concept" form and at the stage where they have been able to include finished leathers created from early ideas conceived by experts from the fashion industry.