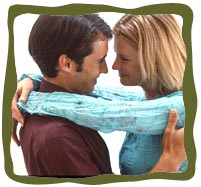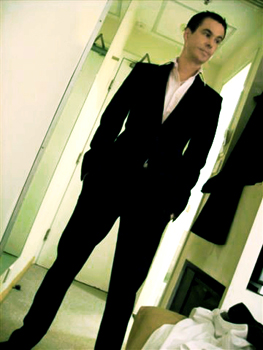 The Armani Look!
Dance Gift Certificates
are now being sold: From $ 20.00 - 4 classes program to $ 1,480.00 complete social dance program [ 48 Classes and 24 Privates ] and more.
Call 451 - 8663 or 279 - 9945, and if you have a caller id block please leave a voice mail message, Thank you.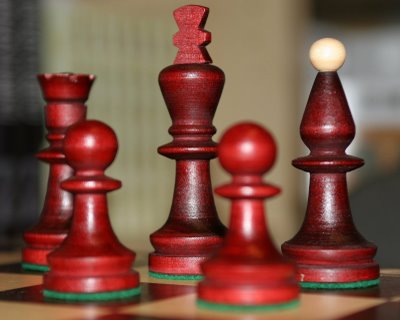 With a theme as inspiring as the Brazilian carnival, the osklen presented clothes and creative and colorful as the costumes and disguises, avoiding the obvious and showing a collection inspired by the summer, the samba and the carnival without the expected clichés, full of modern looks intelligent.

The parade of D & G By Dolce & Gabbana in Milan was certainly one of the highlights of the season. First it was one of the few brands that have fled the looks traditional Engomadinho-gray and second because it brought to a catwalk fashion show casual chic.


The parade started with enough jeans in various colors and washes, some of them have come and torn, which is a strong tendency for men's fashion this summer. The beautiful Jeans D & G came with T-shirt and blazer in several colors and fabrics, which is also a strong tendency for the upcoming season: Take the formal and casual

To your right:

He takes to the catwalk with his menswear collection, the color chart varidas where we can call more vivid, but the flagship can be more sober colors, accessories are the umbrellas and the punch in English hands the tools to escape the sun and the heat of a dark and gloomy way.

Clase in the highest and the tight pants (who came to stay) and modern accessories look like a thing of the time, he takes to the catwalk boleros, tailoring and a mixture of black, white, where in some parts appeared as raincoats.
With some parts and the tight thing you will notice is the highlight of news, the overall black and white that takes an accessory stick just to get in the mood that might be the desire and the fever for this summer's dark AH.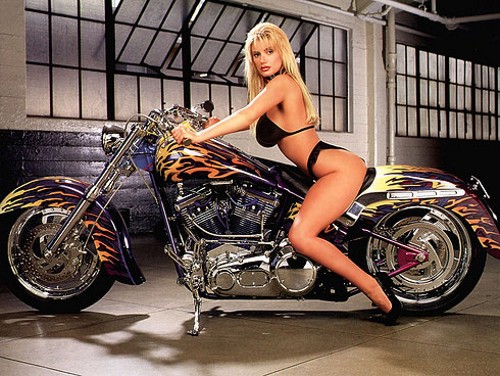 WE Males Look for Freedom and the ability to go anywhere. Each and everyone desires the open road, and even deeper is doing it on a hog.
Masculinity and The Look!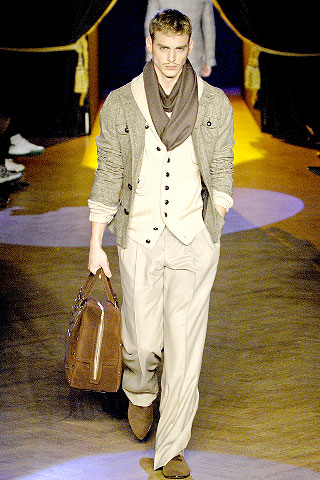 The Iconic Fashion Blog
The average cost of dress - causual pants is now sixty US dollars. This single statement is how, we, as males really approach what we are going to wear. Though we want to look good. Thus traditional behavior sort of dictates the question. Is that, 60 US dollars, is a big amount of money? This is prime male centered shopping habits. Moverover, the younger you are the increased interest you will have in spending sixty US dollars. All of this is gender based.
None the less in a study: According to a assembledge of male fashions research and reports for 2007-08 / 2008-09, a detailed complilation of this segment of the American young-adult market that influences the consumption behaviour of others, reveals that, over an average four-week period, young men spend an average of $312 on clothing, footwear and accessories, only $ 83 less than that of young women.
And the gap is narrowing every year and will close @ 2012..
What is ever foward, as well as inherantly agressive persoanlized image takes on male fashions, there are more diverse hidden contest of being cool which relfects a new dynamic within the Infra - Male Culture: Obtaining excellent habits in the art of grooming which is a very big difference when compared to trends during the 70s and on wards.
However, there is also power, and here male interest can out pace female spending habits on average in dressing to denote power. GIORGIO ARMANI suits are well know in as much as they best represent male ideas of power in establishing both excellent personal appearance and real masculine corporate power images, the battlefield being the board rooms, good grooming, and a type of prestigue of image which attracts attention from the opposite sex. And the average cost with named tags are on average $ 7,200.00 for a real ' taylored ' fit.
The center of which is Dress to Impress.
It is only during the nightlife of urban centers, communities, and towns where this behavior and what a man wears becomes more flamboyant. This denotes strong signals, as one look across the room to see if what we wear is attracting the desired attention, or right next to us at a bar.
Although less males, we, are less conspicuous when compared to females, there are none the less visable proverbial jocks, muscles and all venturing in to nightlife kingdoms of major urban centers and mid range cities are dressing not only to woo but to wow!
Recently, more and more young male adults are interested in fashions and are more closely involved in choosing what they wear and are interested in understanding what this communicates to others. The implications in finding what can really impress is also a career enhancements for coporate promotions to advance in wage - salary earnings as well
Where an awareness of fashion was once viewed by males as something that challenged masculinity, today fashion is a fundamental defining factor of a young male's personal identity. Thus closure in 2012 is fundementally realistic.
However, being openly conscious of what you wear is still perceived as a relatively feminine trait. Therefore, most males are still cautious about publicising their fascination with fashion and may not always be willing to adopt new trends as soon as they enter the market in the same way that females are.
The parallels between egonomics and economics are endless. As in any exchange, shares are traded by both males and females to gain power over their competitors. But how they determine their own market worth can differ significantly.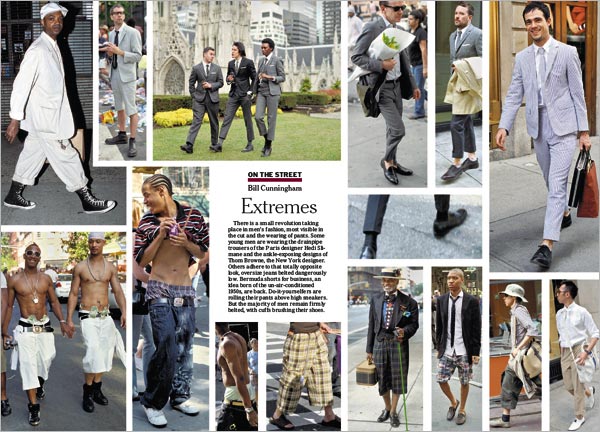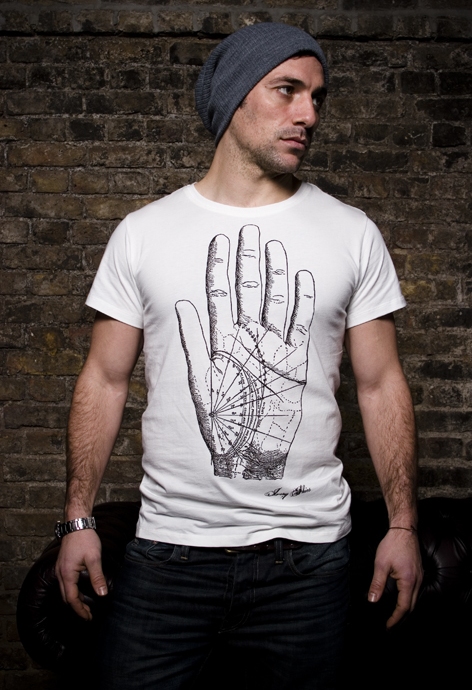 Funky fashionistas used to head straight for their favourite market to scour row upon row of stalls in search of cool new clothes – these days, they're taking a surprisingly different avenue to find the latest hip streetwear.
As more and more emerging designers showcase their collections on the internet, fashion hunters have begun to ditch hectic shopping haunts in favour of a truly global marketplace online – and are supporting a new breed of labels in the process.
One young designer making virtual waves among style-savvy web-surfers is Carlo Salanitri, who has co-launched trendy online t-shirt label Ivory Skies in London at http://www.ivoryskies.net.
The Australian fashion talent, who traded Melbourne for the cobblestones and catwalks of Europe last year, has been attracting international attention – and global sales – with his bold blend of past and present influences since the label went online in January.
In his initial collection, Ebony & Ivory, Salanitri has combined a series of authentic ancient artworks with modern slim-fit shirts to create a truly distinctive range of designer tees.
"We decided to keep our first collection simple – just 10 ebony designs on ivory t-shirts – because we wanted to convey a certain image and fashion ideal from the start," Salanitri explains.
"While our next range will probably be more diverse and colourful, to begin with we really wanted to concentrate on taking these ancient artworks and exposing them to a contemporary and fresh style.
"Ultimately, we wanted to create something that looked cool but that also held significant meaning – a unique representation of the mystical past fused with 21st century fashion – and I think we've achieved that."
The online fashion community certainly seems to agree and, less than two months after being released, a number of the shirts have already become cult classics among t-shirt shoppers across a range of demographics, with the trendy tops just as likely to be spotted in a London rock gig as a New York wine bar.
"The Astro Hand and Brahma & Three Sons designs took off straight away and then the others started to follow," Salanitri says. "We were actually a little surprised by how quickly it all happened.
"We didn't know what to expect when we first launched the collection, and kept it all to a low-key word-of-mouth-type campaign to start off with.
"We wanted to give people a chance to get a feel of where we were coming from and to see what we were about.
"Then we started seeing people wearing them when we were out and it was like, 'Cool, they're getting this'. It gave us a lot more belief in what we were doing to know that all these fashionable people agreed with our vision – and we obviously hoped that would spread the message to more people."
Salanitri puts the instant popularity of the collection down to its simple style and the incorporation of the ancient artwork designs, saying most people recognised the images even if they could not place them.
The images, hand-picked by Salanitri on his global travels, also evoke mostly spiritual and astrological concepts, which the designer hopes offers at least some significance to people wearing them.
"The hand-drawn prints from our first collection include Egyptian, Hindu, Pagan gods and ancient astrology," he says. "So our main goal was to ensure the shirts met with the highest tenets of fashion, we also wanted to infuse them with some purpose and meaning.
"So we see this merger of the ultra-retro – the ancient symbols steeped in historical significance – and the ultra-modern – stylish slim-fit tees with a modern cut – as the perfect marriage of style and substance.
"It was a bold concept because a lot of people want to forget the past – but I think there's a lot we can learn from it, particularly when it comes to any form of self-expression such as fashion and also i one of the biggest things about the artwork is that it looks so good"
And it is not just the online fashion community taking note of Salanitri's message, with the designer revealing the label has already attracted enquires about the range being stocked in shops.
While he admits that could be an option Ivory Skies could pursue in the future, for now, Salanitri says, he is enjoying taking advantage of the global market offered by the internet – and the more affordable prices it allowed him to pass on to customers.
"At the moment we are selling online via our website http://www.ivoryskies.net," he says. "We've already had such strong interest from distributors in Europe and Australia and that might help more people access our range – but at the end of the day the internet is the key access point at the moment as far as we're concerned.
"Because it cuts out the middle man, selling the range online save customers money – which means they can wear a fashionable label like Ivory Skies without it costing them the earth. If i have it my way, Ivory Skies will always stay online predominantly"
In the meantime Salanitri says he will continue his hunt for the ancient artworks to feature in his next collection in far flung markets across the globe. And as far as any clothes shopping is concerned? "I'll probably just have a look around online."
Paris Fashions Stories. Illustration Two.
" This is a Male Alert ."
This is to alert other men what is happening in the radical fringe elements of designs for men in Paris, France. Which means, and if you were around when bell bottoms initially came out, you will know sometime in the future this could have an impact on what we are now wearing. The reason for those who were not around when bell bottoms came out will be likewise informed as to why.
From the report.
' Jean-Paul Gaultier has treated fashion royalty to a fairytale haute couture show in Paris, sending women down the runway dressed like maharajas, Snow White's Prince Charming, chamberlains and the tsarevitch.
Revisiting the cross-gender theme that has made his name, the French designer dressed female models with embroidered tail coats, stretch trousers and seven-league boots. '
ABC News
.
The reason for your concern is that during the 70s a lot of women, a clear majority, liked how males looked with bell bottoms, as well as the flowery shirts, and this became one of the leading factors of choice of the males who they were going to date. Thus primal selection became infused within the emerging power of feminst preferance which impact young women, or womyn - spelling, during this era in their selection of a mate. Remember free and open sex hit major University campuses at this time too.
Thus I and others started to adpat accordingly. Thats if you wanted someone who was likewise popular and attractive.
Thus, this is a special alert.
Yours,
Mr. Roger M. Christian